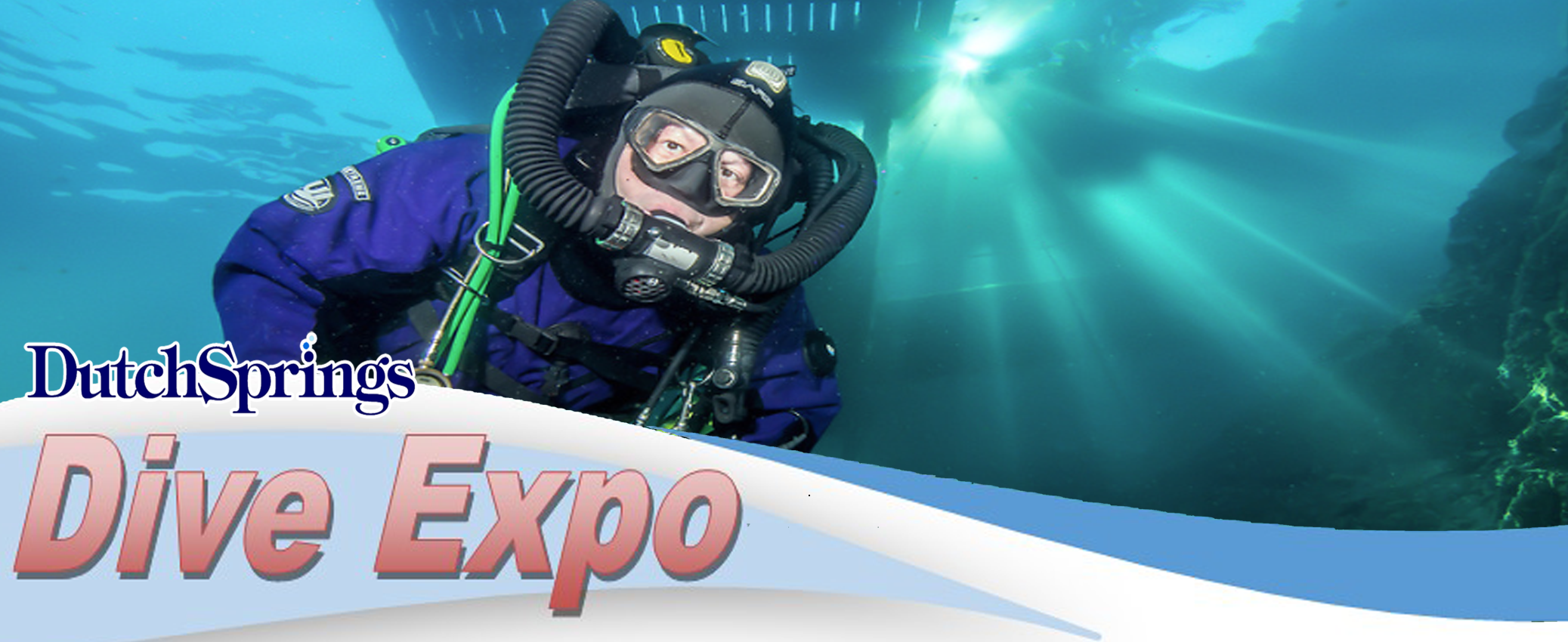 Dutch Springs Dive Expo
Saturday, June 8th, 2019
Join us and immerse yourself in all things scuba on Saturday June 8th at 3rd Annual Dive Expo!
View New Products and keep up to date on the next best things!
Demo Gear from the industry's leading dive manufacturers!
Attend Seminars facilitated by dive industry guru's!
Online Registration
Attendees
Want to meet new divers, industry leaders and test dive gear in the water?
The Dive Expo a must attend event!
learn why
Admission Information
How do i participate at this free event?
Do I need to buy admission to Dutch Springs?
learn more
Door Prizes!
Doesn't everyone love free stuff?
Join us at the expo to win an amazing door prize!
view prizes
Exhibitor List
Want to know who is exhibiting?
View who in the dive industry will be participating in the Expo!
learn more
News and Updates
Don't miss out!
Learn about the latest and greatest offers available at the Expo!
learn more
EXHIBITOR REGISTRATION
Are you a manufacturer or non-profit in the dive industry?
This is a must exhibit event!
LEARN MORE
---
The Dive Expo is a must attend event!
Join us Saturday June 8, 2019
Day Demos: 8am to 4pm Saturday
Saturday Night Demos: 7:30pm to 9:30pm
Demo Dive Gear from leading manufacturers in the Dive Industry
Participate in Seminars lead by Dive Industry Guru's
This event kicks off dive safety seminar series!
Prizes and More!
Online Registration
Demo product and dive equipment in the lake at Dutch Springs!
One of the greatest benefits of holding the expo at Dutch Springs are live demos in the water! Actually test diving new gear will let you experience the benefits diving the equipment before you buy it! Just remember, this is a demo not a rental, so bring your own gear to dive the rest of the day!
Each exhibitor will have the option of holding an "in-booth" seminar!
Each in booth seminar will last up to 30 minutes highlighting and educating divers about their products.
Thousands of dollars in prizes!
Each manufacturer has donated at least one prize to raffle! Each attendee receives free raffle tickets when registering for the event! And, if you have to leave early, you don't need to be present to win!
Kickoff of the 2019 Dive Safety Seminar Series!
The featured seminar, Part One in our 2019 Dive Safety Series, will occur on Saturday night. So enjoy diving all day and then socialize at the seminar at night!
---
WANT TO JOIN US AT OUR FREE EXPO?REGISTRATION IS A SNAP! HERE IS WHAT YOU NEED TO KNOW!
How much does it cost? FREE with paid admission
Dutch Springs Pass holder? Free admission to the expo is included in your pass!
Online Registration
Register online by 11:59pm on May 24th
We just need your: Name, Address, Email and Certification Level
Benefits of Early Registration- Expo Speed Pass!

We will send you an attendee welcome packet including: Lanyard, Attendee Badge, Program, Raffle Tickets
4 Extra Entries for door prizes
Entry into special pre-registration drawing
And... No standing in line on June 9th!
Registration online after May 24th or onsite June 8th
Held inside Dutch Springs at the Registration Tent on the Peninsula Side
All attendees must register prior to visiting any booth or demoing any gear
---
Expo, Demo and Seminar Hours!
8am - 4pm:

Expo Booth Hours

9am - 3:30pm:

In Water Demos

7:30pm - 9:30pm:

Night In WaterDemos
10am - 3pm: Day Seminars

11am - 2:30pm:

In Booth Seminars

7:30pm:

Dive Safety Series Seminar
Who wants some door prizes!?!
Prizes will be on display at the booth until 4pm Saturday along with an entry bin. At 4:30 pm the Doorprize Drawing will be held at the Registration Tent.
Each exhibitor introduces themselves and their doorprize then picks a winner!
Attendees do not need to be present to win!
Grand Prize: 2019 Dutch Springs Unlimited Season Pass
---
Dive industry leaders and gurus will lead seminars throughout the day. A true diver is always learning!
Check back for Seminar Times!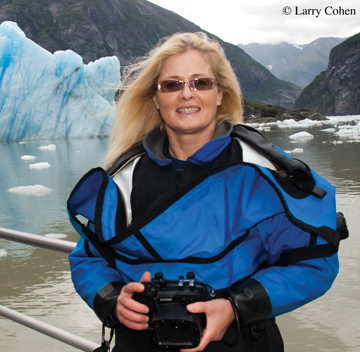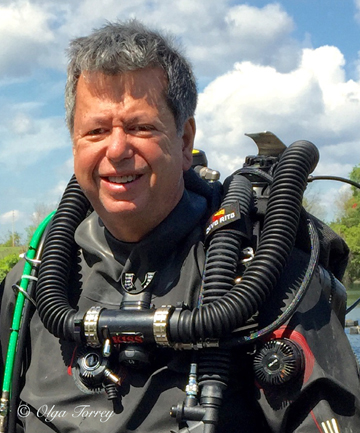 "Underwater Imaging: Lighting" Presented by Olga Torrey and Larry Cohen
As underwater photographers, it is very important for us to consider the color, quality and direction of light. Larry and Olga will go over different lighting techniques used to produce stunning images.
"New Guinea Adventure" Presented by Olga Torrey and Larry Cohen
Papua New Guinea is a culturally diverse country that also has diverse marine life that will boggle your imagination. Join Larry and Olga as they explore the Kimbe Bay and Tufi areas of PNG. Breath taking images of reefs, large and tiny creatures that seem to be from another planet. They will also cover the culture of the area's fascinating villages.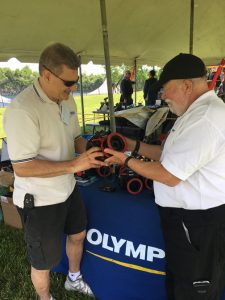 "Underwater Photography" Presented by Olympus Certified Underwater Photographer Bob Hahn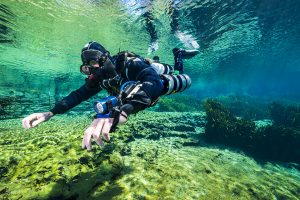 "Rebreathers and Technical Diving" Presented by David Oldham
CCR 201.... Thinking of diving deep on CCR? David will present speak about things to consider in tech diving.
"Rebreathers 101" Presented by David Oldham
What is a rebreather? How do they work? Are they for you? If you've heard of rebreathers and want to learn more, this is the for you. David will cover the history of rebreathers and the technologies used, the Pros and Cons of rebreather diving, and the considerations for prospective rebreather divers
"The History of Dutch Springs" Presented by Stuart Schooley
What was the property used for before Dutch Springs opened? How was Dutch Springs developed? How are attractions found? You will learn all this and more!
Featured Exhibitors
View our site plan and find out exactly where you need to be!
Remember, exhibitors may have multiple locations if they have a booth and are holding in water demo's!
To be updated June 1st!